Summary
Governor Kim Reynolds took office on May 24, 2017, upon the resignation of Terry Branstad and was elected to a full term in her own right in 2018 with 50.3% of the vote. She is running for reelection to a second full term.
Democrat Deidre DeJear, who announced her candidacy in August 2021, is the Democratic nominee.
Source: Wikipedia
News
Who's running for Iowa governor in 2022?
Gov. Kim Reynolds is a Republican and Iowa's first female governor.
Incumbent Reynolds, 62, is running for her second full term in office. She officially launched her reelection bid in March with the promise that "Iowa is going to be a state where you can live your life freely," if she is reelected. Reynolds is campaigning on continued work in the Iowa legislature on issues like school choice and abortion.
The Democratic challenger is Deidre DeJear, a 35-year-old Democratic activist and former candidate for secretary of state. DeJear officially kicked off her gubernatorial campaign on Aug. 14. She spoke to the Iowa Capital Dispatch on Aug. 20 about her campaign priorities and the future of the Democratic party in Iowa.
DeJear called for gun control during an appearance on "Iowa Press" on June 10.
Reynolds leads DeJear in early polling and fundraising. A March Des Moines Register/Mediacom Iowa Poll found 51% of Iowans would vote for Reynolds in a match-up with DeJear. Just 43% said they would favor DeJear, and 5% said they were not sure who they would vote for.
DeJear started 2022 with just $8,500 cash on hand, but raised more than $820,000 in the lead up to the primary, according to June campaign filings. In the same time, Reynolds raised more than $1.4 million and has nearly $5 million in her campaign account.
Kim Reynolds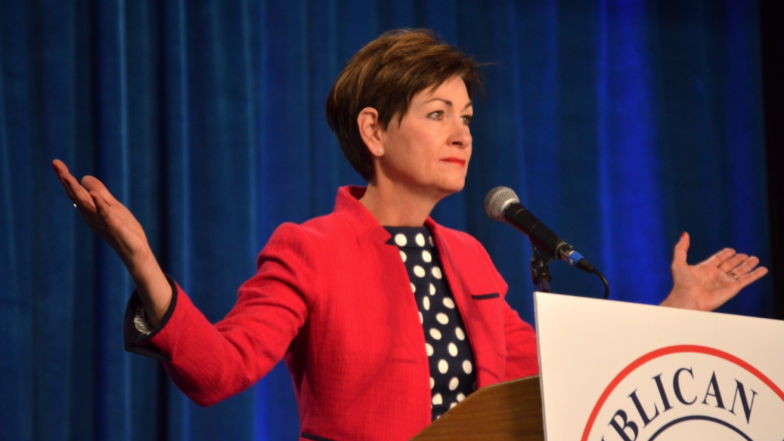 Current Position: Governor since 2017
Affiliation: Republican
Candidate: 2022 Governor
Former Position(s): Lt. Governor from 2011 – 2017; State Senator from 2009 – 2010
Featured Quote: 
Chuck Grassley is a family farmer, taxpayer watchdog & trusted leader in the US Senate. The choice is clear: while Abby Finkenauer supports failed liberal policies like higher taxes, reckless spending & more gov't, @GrassleyWorks
for Iowa.
For more information, go to this post.
Deidre DeJear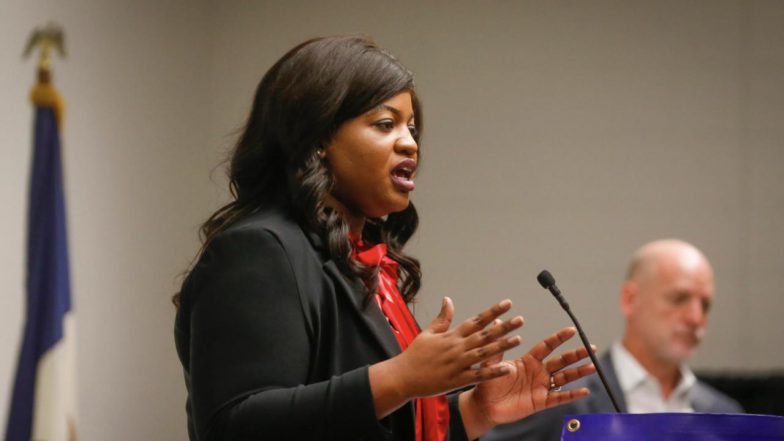 Current Position: Business woman
Affiliation: Democrat
Candidate: 2022 US Senator
Deidre built her business nearly 15 years ago to support the growing need for small businesses to access affordable marketing tools and successful business strategies during the brink of the Great Recession. Deidre has helped over 1000 small businesses across Iowa. Her work continues to empower small business owners, and her passion for their success drives her to find new and innovative ways to help them grow. Her early work laid the foundation to help over 120 business owners during the pandemic gain access to much needed funding and resources.
For more information, go to this post.